AKWASI – O.N.Z.I.N.
"By surrounding the rapper with his own lyrics I pursued a world where he could perform in sync with the animations and become one with his own words and thoughts."
Directed by Stephan van den Brink
Filmed by Thijs Molenaar – The VideoMatic
Editing & Color Grading: Laurens Roorda – The VideoMatic
Post Production: Stephan van den Brink
Animation: Jordi Klepper & Stephan van den Brink
Setup Projections / Beamers: beamerhuren.nl
Set Assistant: Jordi Klepper
Styling: Alexandra Vilcov
Production: Wendy De Vries & Ahisha Echteld
Set Photography: Bradley Langguth
Thanks to: Theater de Meervaart & Studio West
Behind the scenes: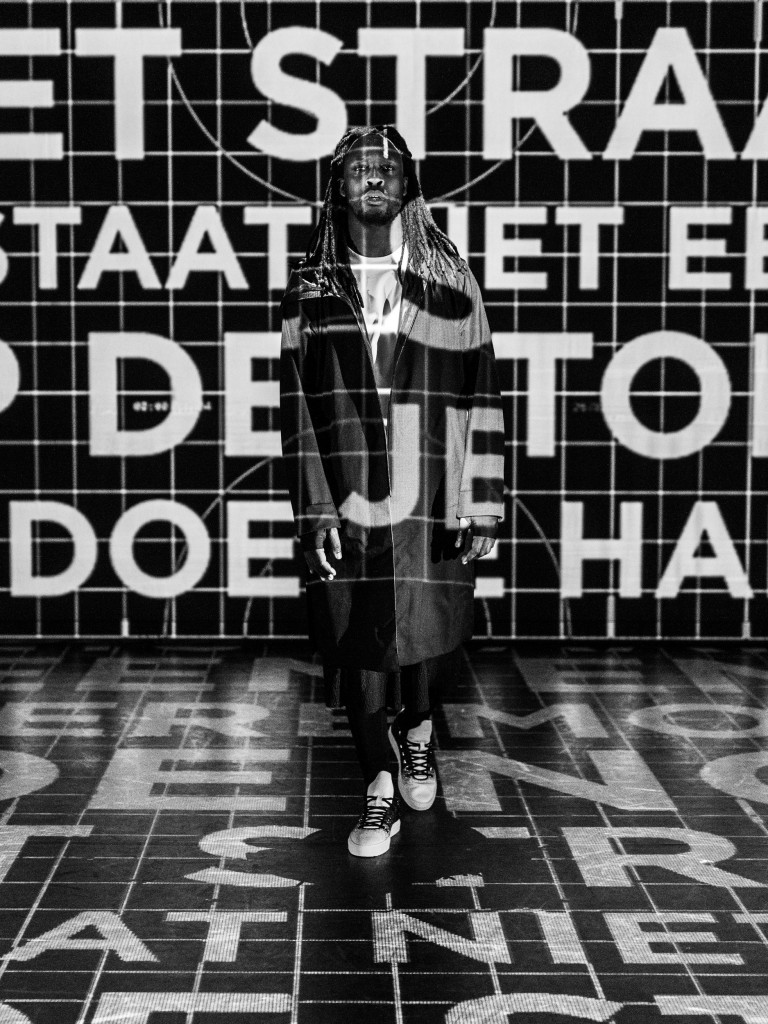 Photography: Dim Balsem
PRESS
The music video for Akwasi was released at the Netherlands Film Festival x Top Notch evening! In this video below you can see me awkwardly answering questions while my eyes move around at the speed of light.