Peaks – Art Direction
Peaks asked me to work on four stop-motion animations to promote their new investing-app. We started with several brainstorms where me, photographer Michiel Spijkers and the great team of Peaks (Jan, Lisanne, Floor and others) talked about creative ways to visualise the context of investing. We decided to use objects from daily life and animate them in a fun way to tell small stories.
After those meetings I would go back to my studio, make sketches and design the storyboards to prepare our shoots. And with those storyboards we would gather with the whole team in Michiel his studio to create these fun stop-motion animations!
CREDITS
Edit + Graphics: Stephan van den Brink
STILLS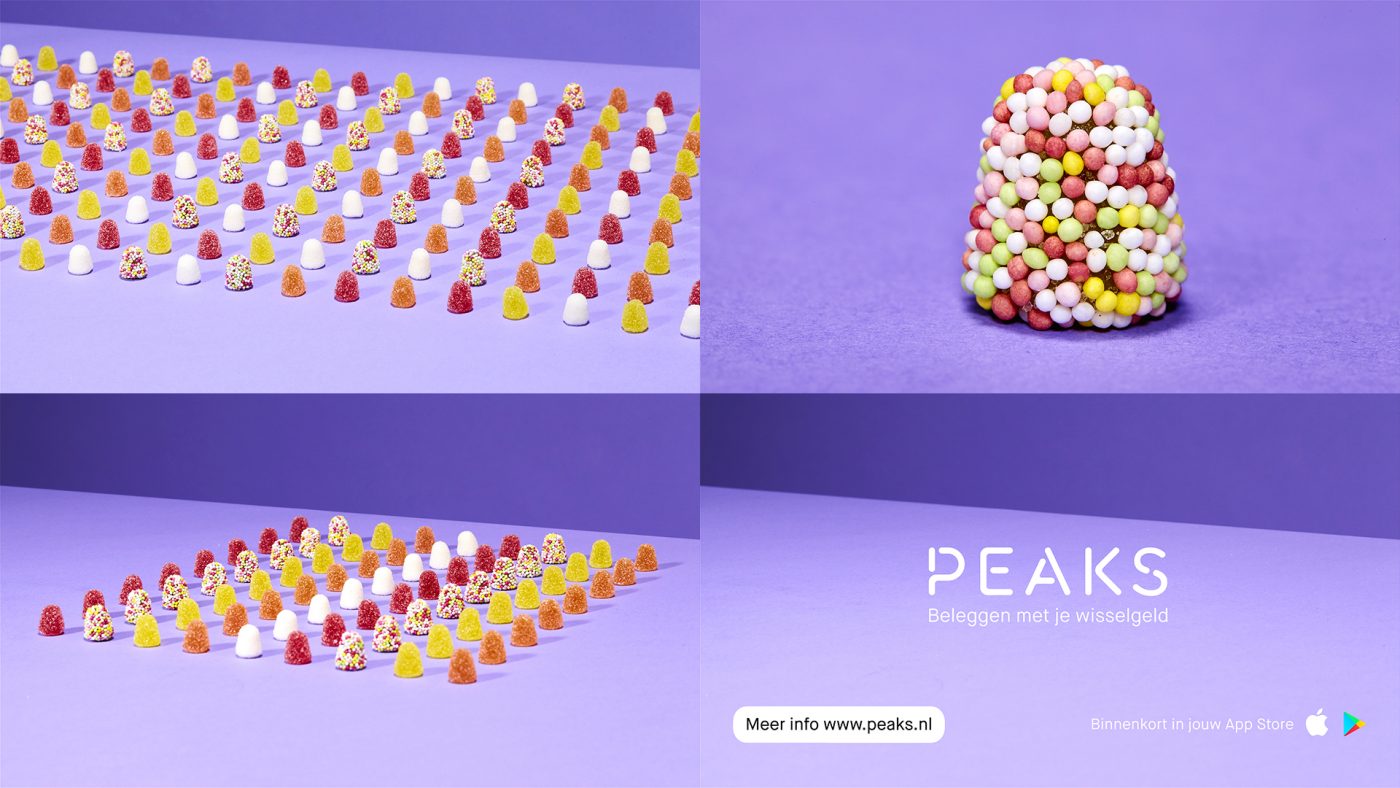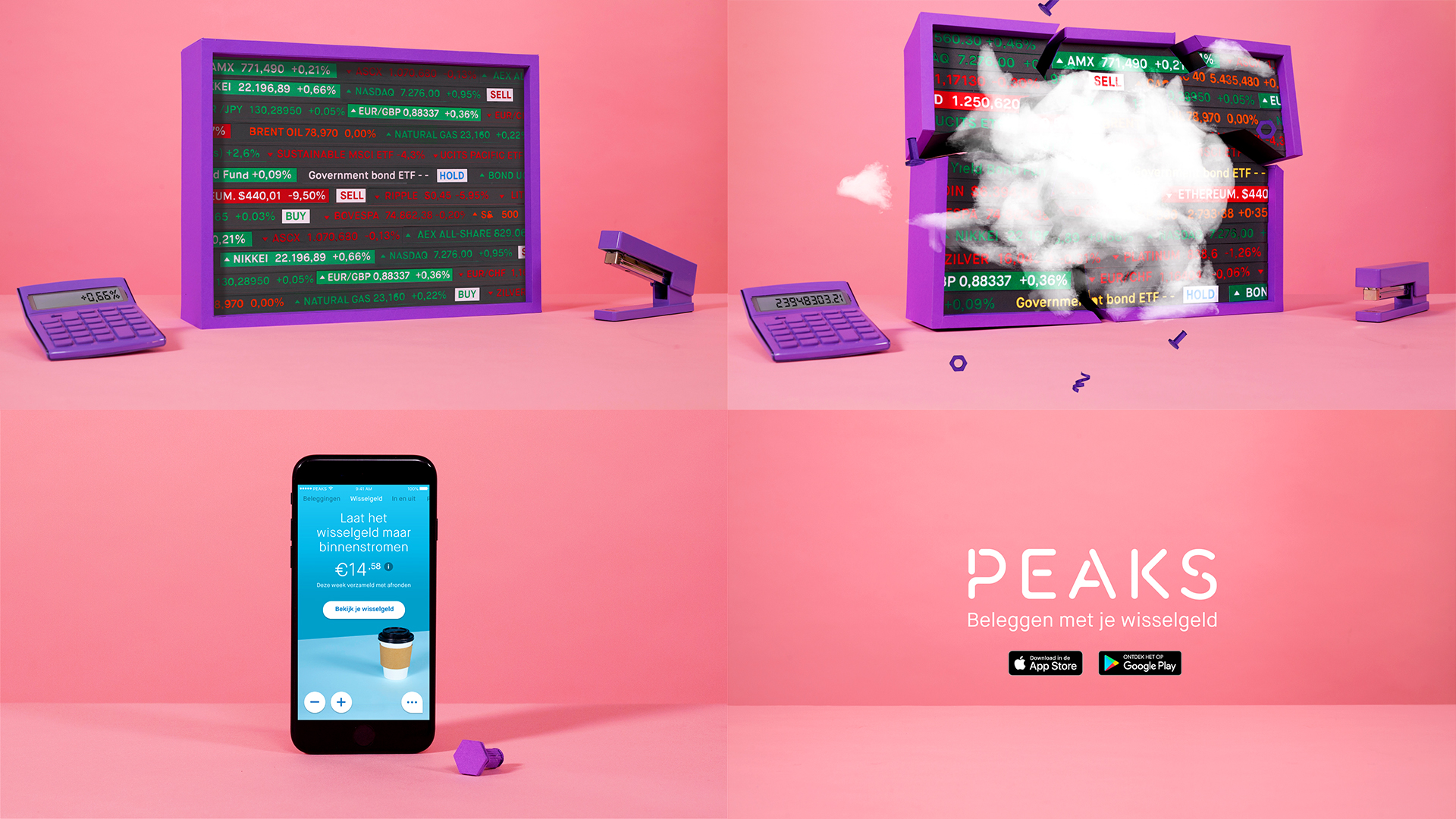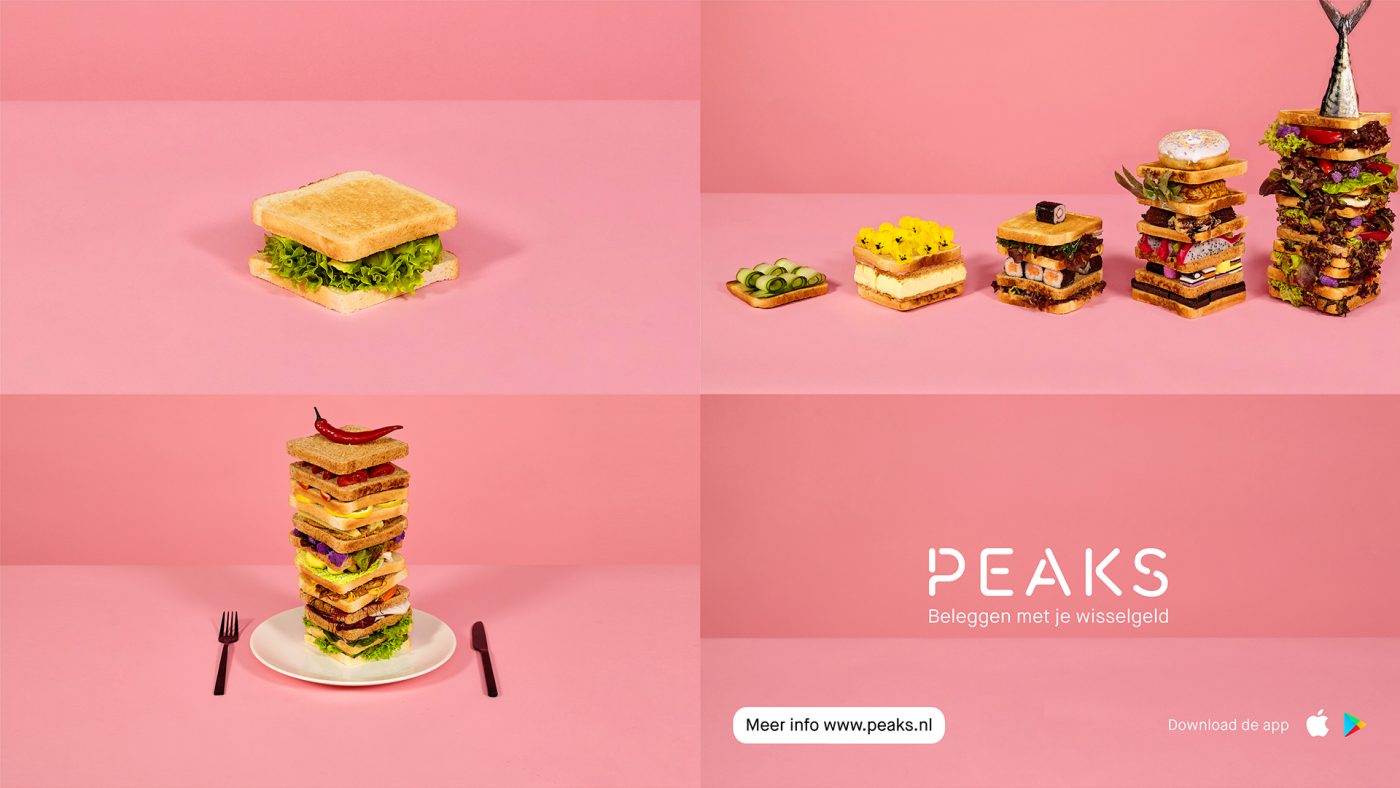 BEHIND THE SCENES